The Virginia AGD and its components are dedicated to improving patient care through lifelong learning. That dedication is supported by the programs and events that assist AGD members to achieve their professional and educational goals.
Our calendar contains a current listing of Virginia AGD programs and events. Please be sure to check it on a regular basis as it will serve as the source for the latest information. If you have questions about a listed program or event, please contact the organizer located in the event listing. If you have general questions regarding the overall use of the calendar, please feel free to contact the Virginia AGD.
Click on the event title to find detailed information.
Oct
18
Fri
ACLS Re-Certification and Sedation Update
Oct 18 @ 8:00 am – 1:00 pm
ACLS Re-Certification and Sedation Update
Two courses conveniently scheduled in one morning.
Registration fees are separate per course.
ACLS Re-Certification:
Friday, October 18th, 2019
8:00 AM to 10:30 AM
$375 Members, $450 Non-Members
Sedation Update:
Friday, October 18th, 2019
10:30 AM – 11:00 AM
Q&A with former Virginia Board of Dentistry Member, Dr. John Alexander
11:00 AM – 1:00 PM – Sedation Update Course
$525 Members, $600 Non-Members
2 CE Lecture Credits, Code 142 (Medical Emergency Training) PER COURSE
Four Points by Sheraton
9901 Midlothian Turnpike, Richmond VA 23235
Who Needs a Sedation Update?
The Dental Sedation Update Program is designed for individuals that are currently certified and practicing dental sedation and require the update every 2 years.  Dental Assistants are invited to attend the program so that they are aware of the sedation process and how to assist the dentist with the management of the patient.  Dental Assistants may register for $99 to attend with a doctor.  
The program content will cover, but not limited to; Virginia guidelines addressing dental sedation, indication for the use of sedation medication, side effects, reversal agents, etc., Pt and A/W assessment, and several scenarios concerning the complicated case and potential challenges associated with  the practice of sedation.
ACLS ONLY: What You Will Need to Purchase Before the Course
Please plan to arrive on time because it will be difficult for late students to catch up once we start. Students are expected to attend and participate in the entire course.
What You Will Need to Purchase Before the Course
You will need to purchase an ACLS Provider Manual (Order Number 15-1005) from one of the following vendors.
How to Get Ready
The ACLS Provider Course is designed to teach you the lifesaving skills required to be both a team member and a team leader in either an in-hospital or an out-of-hospital setting. Because the ACLS Provider Course covers extensive material in a short time, you will need to prepare for the course beforehand.
Precourse Requirements
You should prepare for the course by doing the following:
Complete the precourse preparation checklist that comes with your ACLS Provider Manual. Bring the checklist with you to the course.
Review the course agenda.
Review and understand the information in your ACLS Provider Manual. Pay particular attention to the 10 cases in Part 5.
The resuscitation scenarios require that your BLS skills and knowledge are current. You will be tested on 1-rescuer adult CPR and AED skills at the beginning of the ACLS Provider Course. You must know this in advance, since you will not be taught how to do CPR or how to use an AED.
****Review, understand, and complete the ECG and Pharmacology Pre-course Self-Assessment on the Student Website (www.heart.org/eccstudent) the password is "ACLS15".  You will not be taught how to read or interpret ECGs in the course, nor will you be taught details about ACLS pharmacology.
Print your scores for the Precourse Self-Assessment and bring them with you to class.
What This Course Does Not Cover
The ACLS Provider Course does not teach algorithms, ECG rhythm recognition, or pharmacology. If you do not learn and understand the ECG and pharmacology information in the Precourse Self-Assessment, it is unlikely that you can successfully complete the ACLS Provider Course.
What to Bring and What to Wear
Bring your ACLS Provider Manual to each class. You will need it during each lesson in the course. You may wish to purchase the AHA's 2010 Handbook of Emergency Cardiovascular Care for Healthcare Providers (optional), which you may bring to the course to use as a reference guide during some of the stations in the course.
Please wear loose, comfortable clothing to class. You will be practicing skills that require you to work on your hands and knees, and the course requires bending, standing, and lifting. If you have any physical condition that might prevent you from engaging in these activities, please tell an instructor. The instructor may be able to adjust the equipment if you have back, knee, or hip problems.
We look forward to welcoming you on the date of class.  If you have any questions about the course, please call Weet Baldwin at (804) 569-7007.
Nov
22
Fri
31st Annual Virginia AGD Dental Conference

@ Richmond Marriott Short Pump
Nov 22 @ 8:30 am – 4:00 pm
31ST ANNUAL VIRGINIA AGD DENTAL CONFERENCE
featuring
"Functional Cosmetic Dentistry,
From Occlusion to Case Execution"
NOVEMBER 22ND, 2019
8:30 AM – 4:00 PM
Immediately followed by complimentary AGD Annual Social
RSVP HERE
Richmond Marriott Short Pump
4240 Dominion Boulevard,
Glen Allen, VA 23060
AGD Dentists: $199
AGD New* Dentists: $149
Staff: $99
John Nosti, D.M.D., F.A.G.D., F.A.C.E., F.I.C.O.I.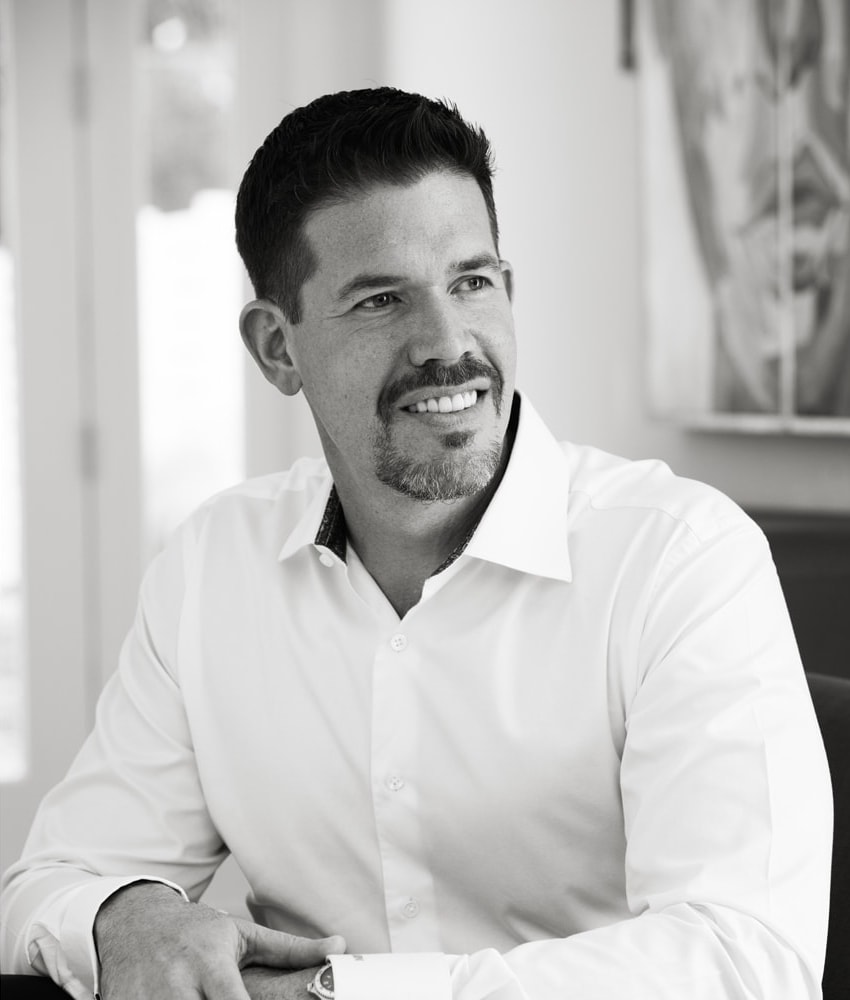 7 CE Credits, Code 780
Dr. John Nosti graduated from Rutgers School of Dental Medicine and went on to pursue an extensive post graduate education in cosmetic dentistry, occlusion, temporomandibular joint dysfunction and full mouth rehabilitation.
He practices with an emphasis on functional cosmetic dentistry in the southern state of New Jersey, where he has consistently been named a top dentist by his peers. Dr. Nosti holds Fellowships in the Academy of General Dentistry, Academy of Comprehensive Esthetics and the International Congress of Oral Implantologists. Outside of his private practices, he has been a regular contributor to both Dentaltown's online learning platform and Dentaltown magazine. He has been published in the Journal of the American Academy of Cosmetic Dentistry, Dental Economics, Dentistry Today, Inside Dentistry and ADA state component journals.
He has been named a top educator by Dentistry Today and has been a featured speaker at the American Dental Association Annual Session, Yankee Dental Meeting, Rocky Mountain Dental Meeting, Townie Meeting, Bioresearch Annual Conference, American Academy of Cosmetic Dentistry annual session, AGD annual session, Florida Prosthodontic Society Annual Session, MidWestern Dental Association Annual Session, AZDA Annual Session, Buffalo Annual Dental Meeting, numerous Seattle Study Club meetings and private study clubs.John shares a passion for nutrition and physical fitness with his wife Jen, and has numerous certifications in personal training and weight management through the American Council on Exercise (ACE). Along with his wife Jen, he is the proud father of his daughter, Isabella, and his son, Anthony (AJ).
Course Description:
Do you want to perform more cosmetic dentistry in your office without having to market?  Are you unsure which patients are great candidates, what ceramic materials work best or what cement will be your best option? Patients today are as cosmetically motivated as they have ever been.  Join Dr. John Nosti as he discusses how to cultivate more functionally driven cosmetic dentistry out of your existing patient population.  He will discuss case selection, smile design principles, how to order your Waxup RX, preparation designs, temporization technique, cementation, materials, and all the records necessary from your first visit to delivery day, in addition to patient communication and case finishing! Attendees will leave the course with many pearls for immediate implementation. Bring the entire team along to get the whole staff on board!
*AGD New Dentists are 3 Years or Less from Graduation Date
Nov
23
Sat
31st Annual Virginia AGD Dental Conference

@ Richmond Marriott Short Pump
Nov 23 @ 8:30 am – 12:30 pm
31ST ANNUAL VIRGINIA AGD DENTAL CONFERENCE
A Complimentary Course for AGD Member Dentists…
"Understanding Legal Tools: Keys to Lawsuit Prevention,
License Protection and Tax Reduction"
SATURDAY, NOVEMBER 23ND, 2019
8:30 AM – 12:30 PM
Richmond Marriott Short Pump
4240 Dominion Boulevard,
Glen Allen, VA 23060
AGD Dentists: Free, registration required
Non-Member Dentists: $30
Dr. Benjamin Dyches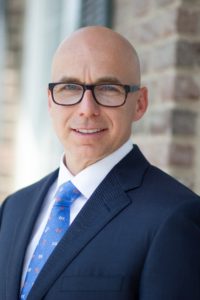 4 CE Credits, Code 555
Benjamin T. Dyches is among a very small group qualified to both practice healthcare as a licensed provider and provide counsel for healthcare professionals and corporations. Read more here.
Course Description:
Our keynote speaker, Dr. Benjamin Dyches, uses his unique expertise in dentistry and law to educate dentists on ways to prevent threats from lawsuits. Dr. Dyches will explore a range of topics including techniques to protect personal and business assets from potential lawsuits, tax planning strategies and methods to structure professional licenses. Dr. Hamada Makarita will share with the attendees what he has learned through personal experience, give a glimpse from the other side, and advise what not to do.
Objectives:
Learn the various causes of lawsuits from a direct, indirect source. These causes will not be limited to malpractice cases and will include causes from business and personal dealings with others.
Study various ways to stop the motivation for lawsuits through the structuring of both personal and business assets.
Explore the state laws that affect the outcome of lawsuits and how use of these state laws can work in your favor even if you do not reside in that state.
Learn the difference in a revocable trust and a irrevocable trust and how this can affect both your estate planning and asset protection.
Learn how the IRS views legal entities and how the use of said entities can have a dramatic effect on the amount you pay in income taxes.
Learn how the negative consequences of the NPDB can be eliminated or reduced