The Virginia AGD and its components are dedicated to improving patient care through lifelong learning. That dedication is supported by the programs and events that assist AGD members to achieve their professional and educational goals.
Our calendar contains a current listing of Virginia AGD programs and events. Please be sure to check it on a regular basis as it will serve as the source for the latest information. If you have questions about a listed program or event, please contact the organizer located in the event listing. If you have general questions regarding the overall use of the calendar, please feel free to contact the Virginia AGD.
Click on the event title to find detailed information.
Feb
28
Thu
What Every Dentist Needs to Know About Asset Protection, Tax Reduction and Estate Planning

@ TD Bank Regional Commercial Office, TD University Seminar Room
Feb 28 @ 5:30 pm – 8:30 pm
"What Every Dentist Needs to Know About Asset Protection, Tax Reduction and Estate Planning"
February 28, 2019
Light Appetizers and Refreshments: 5:30 – 6:30
CE Course: 6:30 – 8:30
TD Bank Regional Commercial Office
TD University Seminar Room
1919 Gallows Road (surface parking is off Boone Blvd)
2nd Floor
Vienna, VA  22182
AGD Dentists: FREE
Non-AGD Dentists: $25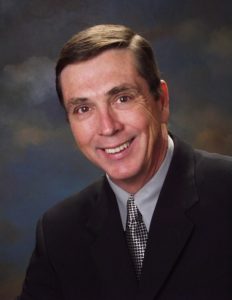 Larry Oxenham, Author, Senior Advisor is one of America's top asset protection experts, having helped thousands of doctors achieve financial peace of mind by teaching them how to properly structure their assets for lawsuit protection and tax reduction. He has authored and co-authored several articles and books on the subject including The Asset Protection Bible and How to Achieve Financial Peace of Mind through Asset Protection. His career has been credited with helping thousands of people save millions of dollars. Larry Oxenham is a nationally recognized speaker who has trained thousands of professionals at hundreds of conventions, conferences and seminars across the country.
2 CE Credits, Code 552
This course teaches proven and effective strategies to prevent and protect against lawsuits, allowing dentists the peace of mind necessary to focus on improved patient care. Tax reduction and estate planning strategies adapted to dentists are also taught. Specific topics covered in this course include:
Lawsuit Protection:
⦁ Sources of lawsuits dentists are exposed to and how to prevent them.
⦁ How dentists can protect 100% of their professional and personal assets from lawsuits.
⦁ How dentists can protect their practice, property, and personal assets in the event of a judgment in excess of liability insurance or an exclusion in a policy.
⦁ How to avoid the most common asset protection mistakes made by dentists and their advisors.
⦁ How dentists can minimize vicarious liability for the acts of other professionals and staff.
Tax Reduction and Estate Planning:
⦁ Five strategies dentists can use to reduce income taxes each year.
⦁ How dentists can eliminate the capital gains tax on the sale of a business, real estate, stocks or other assets.
⦁ Tools dentists can use to pass assets to heirs tax free.
⦁ Techniques dentists can use to avoid probate and eliminate all estate taxes
⦁ How dentists can effectively use corporations, trusts, wills, and family limited partnerships.
Objectives:
1. Maintaining focus on improved patient care rather than lawsuit defense.
2. Structure practice for lawsuit protection and prevention.
3. Reduce liability insurance costs.
4. Minimize taxes.

Sponsored by
Mar
15
Fri
Demystifying Dental Sleep Medicine
Mar 15 @ 8:30 am – 4:00 pm
"Demystifying Dental Sleep Medicine"
March 15, 2019
8:30 AM – 4:00 PM
Four Points by Sheraton
9901 Midlothian Turnpike
Richmond, VA 23235
REGISTER HERE
AGD Dentists: $199
AGD New* Dentists: $149
Staff: $99

Ben Waldman
Director of Sales and Senior Lecturer on Sleep and Airways for Imaging Sciences Corporation (i-CAT)
7 CE Credits, Code 160
Ben Waldman is a former White House advisor on health care reform and currently serves as Director of Sales and Senior Lecturer on Sleep and Airways for Imaging Sciences Corporation (i-CAT). He has addressed thousands of dentists worldwide on subjects touching both clinical and commercial areas in dentistry but is a specialist in Sleep & Airways, how it's diagnosed, treated and reimbursed in the dental arena.
Ben has been in dental imaging for over 20 years, teaching dentists about both 2-dimesional imaging and 3-dimensional cone beam technology.
Prior to his career in dentistry, Mr. Waldman had a career in Public Policy, serving in the Reagan White House as Associate Director of Presidential Personnel and as the Associate Director of Office of Public Liaison. He was also a candidate for U.S. Congress in 1992 and 1994.
He and his wife Rebecca have been married for 35 years, have four grown children and live in Northern Virginia.
Course Description:
Mr. Waldman presents a series of lectures on the growing field of Dental Sleep Medicine that helps dentists understand the morphology and etiology of Sleep Disordered Breathing. The course covers an overview of the disease in America, methods for screening and diagnosis and specific methods of treatment by dentists. The course concludes with a concrete next-steps that clinicians can take to establish a Sleep Medicine practice alongside or within their existing dental practice.
Attendees of the course will understand:
how to differentiate between the wide spectrum of sleep-related breathing abnormalities know as Sleep Disordered Breathing
the prevalence Sleep Disordered Breathing is in the United States
how to screen their existing patient-base for the disease
how to assist their at-risk patients in obtaining a sleep test and medical diagnosis of OSA
how dentists can treat patients with OSA effectively
how to obtain reimbursement from medical insurance for treating their patients for OSA
Course Outline:
Introduction to Sleep Apnea and Sleep Disordered Breathing

Prevalence of Sleep Problems in the US
Etiology of the Disease
Comorbidities of Sleep/Airways
Demographic Distribution of Sleep and Airways Problems

CBCT as a Diagnostic Tool for Sleep

Airways
Orthodontic
Orthognathic

Treatment of Sleep Apnea and Sleep Disordered Breathing

Surgery
CPAP
Oral Appliance

Medical Billing Options

Medicare
Private Insurance

The Business Process for Treating Sleep Disorders

Staff Training
Patient Screening
Sleep Testing
Treatment Regimen
*AGD New Dentists are 3 Years or Less from Graduation Date