21st Annual AGD Region 5 CE Course
When:
March 2, 2018 @ 9:00 am – 4:00 pm
2018-03-02T09:00:00-05:00
2018-03-02T16:00:00-05:00
Where:
Martin's Crosswinds
7400 Greenway Center Dr
Greenbelt, MD 20770
USA

21st Annual AGD Region 5 CE Course
March 2, 2018
9:00 AM – 4:00 PM 
Martin's Crosswinds
7400 Greenway Center Drive
Greenbelt MD 20770
REGISTER at www.maryland-agd.org or DOWNLOAD BROCHURE
$199 AGD Members
$315 Non-AGD Members
$99 Staff
The Pillars of Contemporary Oral Health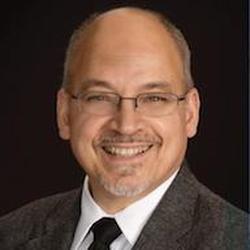 John Comisi, DDS, MAGD
6 CE Credits
Dentistry has evolved from those days of "drill, fill and bill". We are no longer "just dentists". We are now a vital part of patient health care management. It's an exciting and important time to be in dentistry. Most patients see their dentist more frequently than they do their physician. As such, we have the ability to detect and identify many systemic manifestations of disease and be of great service to our patients in their well- being.
This course will review what the presenter likes to call the "pillars of oral health care management": Caries Management, Periodontal Disease Control, Oral Cancer Screening and the most recent addition to the "Pillars" the identification and management of Sleep Breathing Disorders. Each of these are the responsibility of today's oral health care provider. And by incorporating these pillars into your practice you will serve the patient population in wonderful ways to help them be healthier and your practice more vibrant. Are you ready to "up your game" and become more then "just a dentist"?
Objectives:
Caries Risk assessment and your patients and how you can best intercept, prevent and manage these patients.
Review current direct and indirect restorative procedures, including "bioactivity". Why you may want to change the direction of how you perform these procedures.
Periodontal disease, its ubiquitous! How can we convert our patients from "victims" to managers of their problem?
Oral Squamous Cell Carcinoma – Early detection- importance to your patient and to you as the treating dentist. Learn about the current "technologies" and what we can expect soon.
SLEEP! Learn why YOU are the front line in the identification and the potential treatment of obstructive sleep apnea.