31st Annual Virginia AGD Dental Conference
When:
November 23, 2019 @ 8:30 am – 12:30 pm
2019-11-23T08:30:00-05:00
2019-11-23T12:30:00-05:00
Where:
Richmond Marriott Short Pump
4240 Dominion Boulevard Glen Allen
VA 23060
31ST ANNUAL VIRGINIA AGD DENTAL CONFERENCE
A Complimentary Course for AGD Member Dentists…
"Understanding Legal Tools: Keys to Lawsuit Prevention,
License Protection and Tax Reduction"
SATURDAY, NOVEMBER 23ND, 2019
8:30 AM – 12:30 PM
Richmond Marriott Short Pump
4240 Dominion Boulevard,
Glen Allen, VA 23060
AGD Dentists: Free, registration required
Non-Member Dentists: $30
Dr. Benjamin Dyches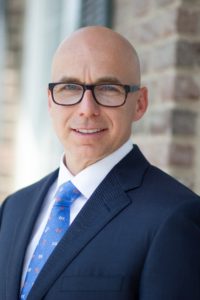 4 CE Credits, Code 555
Benjamin T. Dyches is among a very small group qualified to both practice healthcare as a licensed provider and provide counsel for healthcare professionals and corporations. Read more here.
Course Description:
Our keynote speaker, Dr. Benjamin Dyches, uses his unique expertise in dentistry and law to educate dentists on ways to prevent threats from lawsuits. Dr. Dyches will explore a range of topics including techniques to protect personal and business assets from potential lawsuits, tax planning strategies and methods to structure professional licenses. Dr. Hamada Makarita will share with the attendees what he has learned through personal experience, give a glimpse from the other side, and advise what not to do.
Objectives:
Learn the various causes of lawsuits from a direct, indirect source. These causes will not be limited to malpractice cases and will include causes from business and personal dealings with others.
Study various ways to stop the motivation for lawsuits through the structuring of both personal and business assets.
Explore the state laws that affect the outcome of lawsuits and how use of these state laws can work in your favor even if you do not reside in that state.
Learn the difference in a revocable trust and a irrevocable trust and how this can affect both your estate planning and asset protection.
Learn how the IRS views legal entities and how the use of said entities can have a dramatic effect on the amount you pay in income taxes.
Learn how the negative consequences of the NPDB can be eliminated or reduced