Colonial Dental Conference 2016: A Practice Management Themed Weekend for the Entire Dental Team
When:
November 5, 2016 @ 8:30 am – 3:00 pm
2016-11-05T08:30:00-04:00
2016-11-05T15:00:00-04:00
Where:
Richmond Marriott Short Pump
4240 Dominion Blvd
Glen Allen, VA 23060
USA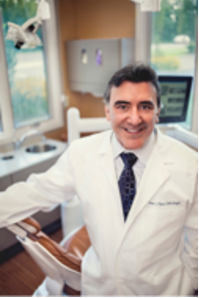 "The Thriving Fee for Service Independent Practice, Maintaining Independence and Profitability"
Steven Rasner, DDS
7 CE Credits, Code 554
Saturday, November 5th, 2016
8:30 AM to 3:00 PM
Richmond Marriott Short Pump
4240 Dominion Blvd
Glen Allen, VA 23060
About Dr. Rasner
In 1981, Owens-Illinois, the 6th largest glass plant in the world closed its doors.  What followed was a domino effect of failed businesses, staggering unemployment and a devastatingly bleak economy.  That was the year after Steven Rasner opened his practice in southern New Jersey.  Sadly, 34 years later, this area has remained nationally ranked for its unemployment, poverty levels and absence of growth.  During this same time period, Dr. Rasner has nurtured a private fee-for-service practice that commands fees in the top percentile in the nation.  It grosses over 4.1 million per year on a four-day work week with a part time associate and a substantial bottom line.  The practice has been a leader in community civic duty and was awarded the Congressional Recognition Award in 2000.
Dr. Rasner has taught for seventeen years in 40 American states and 5 countries.  He has received numerous speaking awards and been recognized in Dentistry Today's Top Clinical Educators list for ten consecutive years.  Dr. Rasner received a lifetime achievement award in 2011 from Excellence in Dentistry.  He has authored 3 books and over 50 industry and journal publications.
Course Overview:
This powerful and inspiring presentation was designed to provide a real work recipe for breaking away from third party carriers and regaining your independence.  Drawing from experience gained in 30 consecutive years of increased growth and profitability, Dr. Rasner explains protocols and foundations that can elevate any dental practice to extraordinary levels of success.
Protocols that will motivate patients to go out-of-network for your services, guaranteed.
Practice management strategies that skyrocket case acceptance, increase cash flow, and decrease the bumps in your day.
"Use it on Monday" production enhancing clinical gems that range from enhancing sodt=tissue esthetics to dramatically improving you anesthetic technique.
Leadership principles that kept his staff of 21 together for an average of 17 years, without going broke!
The psychology of winning:  the mental toughness we all need to bounce back from that bad week.
Lastly, where balance fits into the dynamic of success.  How the super achiever can give back to the world and not miss out on the most important parts of the journey: family, and a full life.