Colonial Dental Conference 2016: Practice Management Themed Weekend for the Entire Dental Team
When:
November 4, 2016 @ 8:30 am – 5:00 pm
2016-11-04T08:30:00-04:00
2016-11-04T17:00:00-04:00
Where:
Richmond Marriott Short Pump
4240 Dominion Blvd
Glen Allen, VA 23060
USA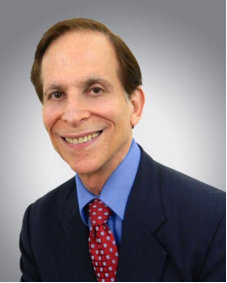 "Increasing Your Brain's Performance for Greater Professional Success"
Dr. Jerry Teplitz
7 CE Credits, Code 550
Friday, November 4th, 2016
8:30 AM to 5:00 PM
Richmond Marriott Short Pump
4240 Dominion Blvd
Glen Allen, VA 23060
About Dr. Jerry Teplitz
Dr. Jerry V. Teplitz' background is as unique as the techniques and approaches he teaches.  He is a graduate of Hunter College and Northwestern University School of Law.  He practiced as an attorney for the Illinois Environmental Protection Agency.
At that point, Dr. Teplitz' career took a dramatic change of direction.  He studied and received a Masters and Doctorate Degree in Wholistic Health Sciences. He was also on the faculty of the U.S. Chamber of Commerce Institute for Organization Management for nine years.
Dr. Teplitz has been President of his consulting firm and as a professional speaker; he has spoken at over 1700 meetings and to over one million people. He conducts seminars in the areas of leadership, management, stress management, employee productivity and sales development.
The list of clients Dr. Teplitz has spoken and consulted for includes such organizations as the Rhode Island Dental Association two times, New Hampshire and Vermont State Dental Society, Northern Virginia Dental Society, DC Dental Society Nation's Capital Dental Meeting and the Calgary and District Dental Society.  He spoke at two past American Association of Orthodontists Conferences, to the Mid Atlantic Society of Orthodontists, and the Pacific Coast Society of Orthodontists. Additionally, he has spoken to the Seattle Study Club at both their Symposium and Coordinators Conferences, as well as to several Seattle Study Clubs throughout the United States.
Jerry is the co-author with Dr. Tony Alessandra of a #1 Best Seller on Amazon – Switched-On Selling: Balance Your Brain For Sales Success. Other books he has authored include Managing Your Stress In Difficult Times: Succeeding in Times of Change and Brain Gym for Business. His latest book is Switched-On Networking: Balance Your Brain for Networking Success with Networker Guru Donna Fisher.
Articles on Jerry have appeared in such publications as Successful Meetings, Prevention, and Travel & Leisure Golf Magazine.  He has also been listed in several editions of Who's Who in America and now hosts an internet radio show called Healthy Alternatives on Web Talk Radio.net.
Jerry is one of only 600 speakers world-wide who has earned the title Certified Speaking Professional from the National Speakers Association.  Finally, he has been selected by the PCMA as a "Best-In Class" speaker and by the CSAE as an Association Excellence Speaker based on the quality and impact of his presentations.
Course Overview:
The first part of this seminar is designed to increase productivity and promote team-building by helping you learn more about your own and other members of your team's work styles, group needs, and how both fit into the office's overall goals.  You will discover practical strategies that foster cooperation in the work environment.  And you'll learn how people with different work styles can resolve incompatibilities and interact more effectively as members of a team. You will even be able to use this information to have better relationships with your patients.
This part of the session focuses on the energetic of your team.  As an example, have you ever had a negative day at work?  How did you feel at the end of it?  Tired, drained… How effective were you in relating to docs, co-workers and patients by the end of the day? Now, have you ever had a positive day at work?  How did you feel at the end of it?  Energized. What if you could create every day to be a great day for yourself?  Dr. Jerry V. Teplitz will show you how to make every day that way through actual tools and techniques that will increase your energy level resulting in more productivity and creativity.  These immediate, effective and easy methods can be applied to all aspects of your professional life.