MasterTrack Fall 2017
October 20th – 22nd, 2017
$1395 for the Weekend
Protech Dental Studio
1890 Preston White Drive
Reston, VA 20191
Friday, October 20th, "Benchmark Dentures to the Rescue!"
8:30 AM to 5:00 PM
Drs Stephen Alouf and Scott Miller
Removable Prostho, Code 670
8 Participation Credits
NOTE: Course credits are doubled after case presentations are made following session
$600 for a la carte registration
The Benchmark Denture is an Alternative Denture that can be fabricated in one visit. The Benchmark Denture is a preformed denture available in six arch sizes (A-F) and two tooth shades (A3-A0). This course will be a review of classic denture principles, clinical indications and techniques associated with the single visit denture fabrication process.  Advanced indications as an implant supported and temporary fixed detachable prostheses will also be discussed.
"Benchmark Dentures to the Rescue" will end with a live patient demonstration!
Drs. Alouf and Miller will perform their acrylic magic before your very eyes and prove what others say cannot be done.
Biography:  Drs Scott Miller and Stephen Alouf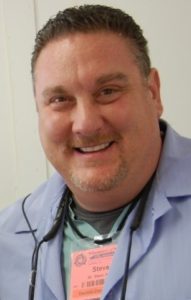 DDS VCU School of Dentistry1998
Co-Director: Denture Team VDA Missions of Mercy
Adjunct Professor, VCU School of Dentistry
Private Practice 1998-Present
Fellow of the ICOI & ICD
Master, Implant Prosthodontics Section of ICOI
Member ADA, VDA, ICOI, AACD, DOCS, Southeastern Academy of Prosthodontics
Past president, Piedmont Dental Society & Roanoke Valley Dental Society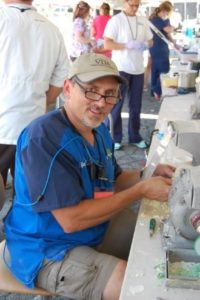 National Spokesperson for the American College of Prosthodontists
DDS VCU School of Dentistry 1995
Co-Director: Denture Team, VDA Missions of Mercy
Certificate of Prosthodontics, VCU School of Dentistry
Private Practice 1997 – Present
Member ACP, ICOP, ADA, VDA, Southeastern Academy of Prosthodontics
Saturday and Sunday, October 21st and 22nd, "Three Dimensional Smile Design, 3DSD"
8:30 AM to 5:00 PM
Ahmed Korayem Abdelrahman, BDS
Code 250, Operative Dentistry, 8 Lecture/8 Participation
NOTE: Course credits are doubled after case presentations are made the following session
$1,000 for a la carte registration
Evidence based smile design analysis and design principles
Variations in smile design and how to deal with it
Understanding the role of digital dentistry in aesthetics
Using simple protocol for 2D smile design with free and convenient software
Method of transferring 2D Smile Design based treatment plans into final results.
Understanding full 3-Dimensional workflow and how to produce smile design based restorations using CAD/CAM systems.
Day 1:
Smile Analysis, Design and Planning
Introduction for digital dentistry
DSD Workflow from analysis to final restorations (Clinical Workflow)
Workshop:
Smile analysis case (analogue)
Simplified protocol for 2D Digital smile design (keynote or powerpoint)
Day 2:
Smile Design, Science, and Sense
Smile Design Workflow – different ways for transferring 2D design into 3D design
Full 3D workflow (Novel approach)
Workshop:
3-Dimensional smile design
Integrating smile design with CAD/CAM software (optional)
Biography:  Dr. Ahmed Korayem Abdelrahman, BDS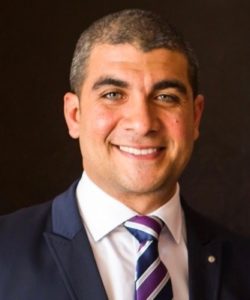 Dr. Ahmed Korayem Abdelrahman graduated from Faculty of Dentistry, Alexandria University, Egypt in 2001. He has more than 12 years experience and in the field of Cosmetic Dentistry,lecturing in many countries around the world in
"smile design and digital dentistry workflow."
He has developed a novel workflow for 3-Dimensional Smile design, co-working with Dr. Rami Gamil.  Dr. Abdelrahman is a Fellow of International College of Dentistry, a sustaining member of American Academy of Cosmetic Dentistry (AACD), an "FDI" CE speaker, and a trainer for Planmeca (E4D) Cad/Cam systems.