Fellowship Review Course and Exam
Fellowship Review Course and Exam
Protech Dental Studio
1890 Preston White Drive
Reston, VA 20191
Room Block /Shuttle reserved at the Sheraton Reston:(703) 620-9000
Fellowship Review Course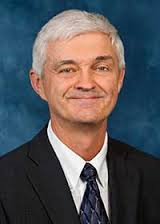 November 11th – 12th 2016
8:00 AM to 5:00 PM
$550 (register HERE through the Virginia AGD)
Larry Williams, DDS
16 Lecture Credits, Multiple Disciplines
Fellowship Review Exam
November 13th, 2016
8:00 AM to 5:00PM
$600 (register HERE through National)*
The Fellowship Review Course will help candidates prepare for the exam, a 252-item multiple choice test that covers accepted knowledge, techniques, and procedures in 17 different areas of general dentistry.  The exam may be taken at any time during Pre-Fellowship, including New Graduates (once 90 days have passed after graduation from dental school) and either before, after or while working towards completion of the required 500 CE hours.
You must complete the following requirements to earn your FAGD Award:
Passing the Fellowship Exam.
Current AGD membership for three continuous years by December 31 of the year in which the application is received, to begin no earlier than the month of dental school graduation.
A dental license has not been suspended or revoked within the last five years and is not currently under probation, suspension, or revocation.
500 hours of approved CE.
Attendance at an AGD convocation ceremony, held during an AGD annual meeting, to receive the award (successful candidates are allowed three years following approval to complete this requirement).
About the Exam:
The Fellowship Exam consists of approximately 250 multiple-choice questions and is administered in a one day, four-hour testing session. The exam includes material from all dental disciplines and strongly emphasizes
clinical applications of accepted dental knowledge, techniques, and procedures.
*To register for the Exam, you must do so by completing an application and sending this along with the $600 fee to National Headquarters to sit for the exam.  It is best to FAX this application to National.
For more information go to http://www.agd.org/education-events/examawards/fellowship-award.aspx.