When:
September 30, 2016 @ 8:00 am – October 2, 2016 @ 5:00 pm
2016-09-30T08:00:00-04:00
2016-10-02T17:00:00-04:00
Where:
Protech Dental Studio
1890 Preston White Dr
Reston, VA 20191
USA

MasterTrack Fall 2016 – $1395
September 30th, 2016
8:00 AM to 5:00 PM
Dr. Garrett Gouldin, DDS, MS, PC
8 Participation Credits, Code 490
NOTE: Course credits are doubled after case presentations are made following session
"Live Patient Experience: Immediate Dental Implant"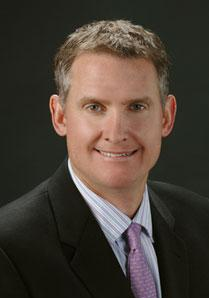 Biography:
Dr. A. Garrett Gouldin has been practicing periodontics in Falls Church, VA, for over 20 years.  He holds a Bachelor of Science degree in Biology from Virginia Polytechnic Institute and State University which he earned in 1988.  He obtained his Doctorate of Dental Surgery from the Medical College of Virginia in Richmond in 1992, and subsequently completed his periodontal certification and Masters degree at the University of Texas Health Science Center at San Antonio in 1995 with the highest honors.  In November 2000, Dr. Gouldin became a Diplomate of the American Board of Periodontology.  The doctor lectures regularly on topics that relate to periodontics and implant dentistry – he has lectured locally, nationally and internationally.
Course Description:
Dr. Gouldin's presentation will include both a lecture portion and live surgery focusing on all aspects of immediate dental implant placement in the maxillary anterior and immediate nonocclusally loaded provisionalization. A workflow utilizing the 3Shape Trios Digital Impression System for quick and accurate fabrication of screw retained provisionals will be demonstrated.
Learning Objectives:
Review of the techniques, current literature and success data of immediate implant placement with INOL provisionalization.
Understand the guidelines for immediate placement/provisionalization, and review alternative treatment paths for instances when immediate placement in the maxillary anterior is contraindicated.
October 1st – October 2nd 2016
8:00 AM to 5:00 PM Per Day
David Hornbrook, DDS, FAACD, FACE and John Munro, DDS
8 Lecture Credits, 8 Participation Credits, Code 780 Esthetics
NOTE: Course credits are doubled and become PARTICIPATION after case presentations are made the following session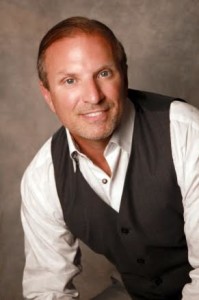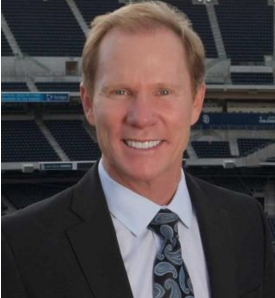 Biography:
David Hornbrook, DDS, FAACD, a gifted clinician and product researcher turned mentor, guides meeting participants to the realization that they, too, possess the ability to practice aesthetic dentistry at the very highest level. He is one of dentistry's most famous faces and one of the pioneers of live-patient, hands-on clinical education, as the founder and past director of Pac-live and the Hornbrook Group. He has been a guest faculty member of the post-graduate programs in Cosmetic Dentistry at Baylor, Tufts, SUNY at Buffalo, UMKC, and the UCLA Center of Cosmetic Dentistry. Dr. Hornbrook lectures internationally on all facets of aesthetic and restorative dentistry and has published articles in all of the leading dental journals. A prolific researcher and materials enthusiast, he consults with numerous manufacturers on product development and refinement. Dr. Hornbrook's warm and engaging style earns him the highest possible marks from participants and meeting sponsors.
Dr. John Munro is a 1978 graduate of the University of Tennessee College of Dentistry in Memphis, Tennessee. Dr. Munro has been in private practice for the past 34 years with an emphasis on reconstructive and reconstructive and cosmetic dentistry. He is the principal developer and patent holder for the passive tooth whitening systems commonly used in dental practices the world over. Dr. Munro has been actively involved in organized dentistry including the American Academy of Cosmetic Dentistry, ADA, TDA and Crown Council. He has also served as treasurer of the Tennessee Academy of Cosmetic Dentistry for the past nine years. He currently lives with his wife Melinda and son Keaton in Brentwood, Tennessee, and is in practice at Belle Forest Dental.
Saturday AM: "Optimizing Creativity and Aesthetics with the New Ceramic Systems with Dr. Hornbrook"
Today's ceramic systems are no longer limited by strength, marginal integrity, or necessary destruction of tooth structure.  The creative, artistic and astute clinician now has the opportunity to master restorative dentistry like at no other time in the history of our profession.  Join Dr. Hornbrook as he discusses the new ceramic systems available and why the elimination of metal in our practices is a more viable option than ever before, and one that should be adamantly pursued by every practicing clinician.  Dr. Hornbrook will explore the advantages and indications of all the systems including Zirconium dioxide, the new translucent ZrO2, lithium disilicate, and leucite reinforced ceramics. The new metal-free systems are more durable, more aesthetic, more bondable, and more conservative and have better wear compatibility than metal-based restorations of the past.  Dentistry has always been in search of a replacement for metal-supported dentistry and the time is now to start exploring the options.  This presentation will cover what's available, when to use what, creative treatment planning, and recommendations of the cementation systems that will optimize results.
Learning Objectives:
What's available and indications and contraindications of each system
When does aesthetics trump strength and vice-versa
Creative use of implant and implant abutments and long term provisionals to provide predictability
Creative uses of the new ceramic systems
How to communicate with your laboratory to optimize long term success
Saturday PM:  "Simplifying Cementation and Adhesion with Dr. David Hornbrook"
Predictable, functional, and technique insensitive cementation techniques is the goal of all astute clinicians. Join Dr. Hornbrook as he discusses the current adhesive and cementation systems for ceramic restorations. Included will be a thorough review of the adhesive systems available, as well as the different systems that optimize aesthetics and long term retention and resistance to premature failure. Step-by-step cementation of Porcelain veneers and all ceramic posterior restorations will be described in detail to end the confusion that exists with so many cementation systems available for dental manufacturers.
Learning Objectives:
Which cementation system to use with the different ceramic system to optimize results
Adhesive "Bonding" vs. "Cementation" and the techniques to optimize efficiency
Step-by-Step veneer cementation using the "Tack & Wave" technique
Review of the different adhesive systems, including the new "Select Etch" Universal adhesive agents
How to prepare the internal of the different ceramic systems to maximize retention and reduce micro-leakage
Saturday: PM: "Conservative Aesthetics: Minimal/No-Prep Veneer Success with Dr. Munro"
This course will provide an overview of current principals of minimal/no prep veneers, including diagnosing case types, prototype design and laboratory communication.  Today we have at our disposal, materials and methods to conservatively create beautiful and long-lasting smiles with minimal to no tooth reduction.  Dr. Munro will present cases that provide an introduction to the possibilities of minimal preparation and the benefits of these procedures for our patients along with material choices and bonding procedures.
Learning objectives:
Each participant will be able to identify prepless and minimally prepped cases
Learn how to design prototypes and communicate with laboratory partners for maximum success
How to evaluate and place the final restorations.
Sunday AM:  "Simplicity and Predictability with Posterior Composites: Sonicfill Hands-On Workshop with Dr. David Hornbrook"
Dr. Hornbrook will talk about posterior composites (SonicFIll) during the lecture and review adhesives and discuss matrix systems for the perfect contact. Also include in that discussion the importance of curing lights especially for bulk fill.  Near the end of the lecture, he will use a visualizer to demonstrate SonicFill in use. In the Hands-On Workshop, Dr. Hornbrook will show a fast, easy and practical placement technique for placing Class II composite resin restorations using SonicFill™ (Kerr), a new advanced composite material and placement technology.  Participants will have the opportunity to place and finish a Class II composite restoration. Dentists will discover that this system not only delivers an efficient, true bulk fill aesthetic restoration, but one with superior density and adaptation.
Learning Objectives:
To review current adhesives and matricing techniques for placing Class II composite restorations
To understand the science and technology of SonicFill™.
To appreciate the value and time savings of placing posterior restorations using bulk fill technology
Sunday PM:  "Optimizing Anterior Direct Resin Restorations: a Hands-on Workshop with Dr. John Munro"
This course will teach the art of performing aesthetic and functional direct anterior composite restorations.
Learning objectives:
Each participant will learn basic composite layering techniques for life-like restorations, including proper contours and effects
Basic principles of adhesion
Efficient and effective finishing and polishing
Thank you to our MasterTrack Sponsors in 2016: