Optimize the Site-Optimize the Outcome
When:
March 9, 2018 @ 8:30 am – 4:00 pm
2018-03-09T08:30:00-05:00
2018-03-09T16:00:00-05:00
Where:
Four Points by Sheraton
9901 Midlothian Turnpike
Richmond, VA 23235
USA

Osseodensification: Optimize the Site-Optimize the Outcome
March 9

,

 2018
Earlybird: $149 per course for Member Doctors, $99 for Staff, $319 for Non-Members
Four Points by Sheraton
9901 Midlothian Turnpike,
Richmond, VA
March 9, Osseodensification: Optimize the Site-Optimize the Outcome
8:30 AM – 4:00 PM
Dr. Salah Huwais, DDS
7 CE Credits, Code 493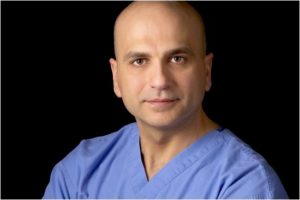 Course Description:
Osseodensification, an evidence-based approach to osteotomy preparation that enhances implant stability and bone density without compromising healing. This lecture will present the biomechanical, histological healing timeline, and clinical data of Osseodensification. It will discuss bone plasticity and its clinical effect and will also cover the clinical versatility of this novel technique including Sub-Crestal Sinus Auto Grafting, Ridge Expansion, Immediate Implant Placement with Osseodensification, and Guided Expansion Graft. Several clinical protocols will be outlined.
Learning Objectives: Participant should be able to:
Understand The scientific principal of Osseodensification.
Understand bone plasticity biomechanics and its clinical advantages.
Discuss Osseodensification effect on total implant stability, healing, and what it means biomechanically and histologically (BIC, Bone volume)
Learn how bone can be enhanced with adequate instrumentation.
Learn sub-crestal sinus lift protocols.
Learn how Osseodensification can change the minimum amount of bone needed to predictably place an implant utilizing the Plus1 protocol.
Learn how to optimize their implant practice and create more with less.
SITE PRESERVATION OF TISSUE (S.P.O.T) TO OPTIMIZE IMPLANT TREATMENT
Presented by Charles W Schwimer D.M.D
This presentation outlines the biological rational and benefits of tissue preservation to optimize oral reconstruction with dental implants. S.P.O.T is a comprehensive treatment methodology based upon preservation of nature. The objective is to emphasize how the use of innovative diagnostics, surgical techniques, and instrumentation can preserve or enhance treatment outcomes. Treatment modalities includes; OSSEODENSIFICATION, PARTIAL EXTRACTION THERAPIES (socket shield/pontic shield/root submergence) ORTHODONTIC EXTRUSION and IMMEDIATE DENTOALVEOLAR RESTORATION. Clinical cases with these treatment modalities in various ways and combinations to achieve a minimally invasive and time effective approach will be shared. Past present and future " out of the box" protocols will also be shared.
Full Speaker Bios: 
Dr. Salah Huwais is the founder of Osseodensification. He maintains a private practice focusing on periodontics and surgical implantology in Jackson, Michigan. Dr. Huwais completed his periodontics and implantology surgical training at the University of Illinois at Chicago. He serves as an Adjunct Clinical Assistant Professor at the University of Minnesota, Dental Implant Program. Dr. Huwais lectures nationally and internationally on periodontal and surgical implantology procedures. He is Diplomate of the American Board of Periodontology and the American Board of Oral Implantology. Dr. Huwais is the inventor of the Densah® Bur technology.
Dr. Salah Huwais, DDS
Private practice limited to Periodontics and Implantology.
Diplomate, The American Board of Periodontology.
Diplomate, The American Board of Implantology.
Adjunct assistant Professor at University of Minnesota, Dental Implant Fellowship Program.
Founder of the Osseodensification and the inventor of the Densah® Bur technology.
CHARLES SCHWIMER maintains a full-time private practice in Pittsburgh, Pennsylvania, USA limited to periodontics and implants, specializing in biologically based preservation and he received his BS degree in Psychology and later received his DMD at the University of Pittsburgh School of Dental Medicine in 1985.  Dr. Schwimer received his specialty certification in Periodontics at the University of Pennsylvania and his Branemark implant certification from the TIP training center at Columbia University in 1987. He is a Diplomate of the American Board of Periodontology since 1993 and a Clinical Professor of Periodontics at the University of Pittsburgh School of Dental Medicine. Most recently Dr. Schwimer focuses upon the clinical advancement of Partial Extraction Therapies and Osseodensification. Dr Schwimer is the creator and owner of SPoT™ / Site Preservation of Tissue