When:
April 26, 2019 @ 8:30 am – April 27, 2019 @ 5:00 pm
2019-04-26T08:30:00-04:00
2019-04-27T17:00:00-04:00
Spring MasterTrack
"Concepts in Endodontics:
A Root Canal Treatment Journey from Start to Finish"'
April 26 – 27, 2019
8:30 AM – 5:00 PM
16 CE Credits, Code 070 (Endo)
Protech Dental Studio
1890 Preston White Drive
Reston, VA 20191
AGD Dentists: $900
Non-Member Dentists: $1199
Please bring with you on both days:
Motor: Click here for details with regards to motor type
Loupes with Light Source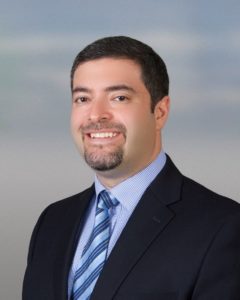 Fernando J. Meza, DDS
Dr. Fernando J. Meza is a graduate of Vanderbilt University, where he received his B.A. in Psychology in 1997. In 2002, he received his D.M.D. from the University of Connecticut School of Dental Medicine where he was recognized with The Neurosciences Award. After graduating from dental School, Dr. Meza went on to receive his specialty training from Temple University School of Dentistry, where he obtained his Certificate in Endodontics. During his residency program, Dr. Meza conducted research using the Biolase Er,Cr,YSGG laser to investigate its effectiveness in disinfecting root canals. The promising results of his research led to a publication in the Journal of the American Dental Association (JADA July 2007, Volume 138 – Research). After his graduate education, he returned to Northern Virginia where he has practiced Endodontics since 2004. Dr. Meza remains active in academics as Clinical Assistant Professor at the University of Maryland, Department of Endodontics where he has taught dental students and endodontic residents since 2005. Dr. Meza also remains active in the Northern Virginia Dental Society. He has held several officer positions in the past including former Past President and currently resides on its Board of Directors. One of Dr. Meza's passions is helping the local community. He has participated and organized the Endodontic sections in previous Mission of Mercy Projects every year since 2008 in Northern Virginia and has also attended the project in Wise, VA. His outreach efforts were recognized as a past recipient of the Virginia Dental Association New Dentist Award for leadership through service in dentistry. He enjoys spending time with his family, and also has interests in cooking and music.
Course Description:
This two-day course will start at the beginning of root canal treatment with lectures discussing local anesthesia in endodontics including management of difficult to numb teeth. Models will be used to teach endodontic access and instrumentation.
Understand concepts and trends in endodontic access and instrumentation
Compare different metals available for hand and rotary files and their advantages and disadvantages
Review cracked teeth and accurate pulpal and apical diagnosis
Understand the importance of magnification and light source to better locate cracks in teeth and accessory canals
Review pulp chamber and root canal anatomy
Utilize CBCT use in diagnosis and as a tool in management of root canal anatomy and instrumentation
Review the advantages and disadvantages of root canal obturation techniques and sealers
Discuss the temporary and permanent restoration of endodontically treated teeth including rationale for post placement
Sponsored by: