When:
April 28, 2017 @ 8:30 am – April 30, 2017 @ 5:00 pm
2017-04-28T08:30:00-04:00
2017-04-30T17:00:00-04:00
Where:
Protech Dental Studio
1890 Preston White Dr
Reston, VA 20191
USA

MasterTrack Spring 2017
Protech Dental Studio
1890 Preston White Drive
Reston, VA 20191
Room Block reserved at the Sheraton Reston: (703) 620-9000 
April 28th, "Clinical Realities and Considerations for Aesthetic Zone Implant Therapy"
8:30 AM to 5:00 PM
Aldo Leopardi, BDS, DDS, MS
Fixed Prosthodontics, Code 610
8 Participation Credits
NOTE: Course credits are doubled after case presentations are made following session
April 29th, "Equipoise: Removable Restorative Solutions for Today's Dentistry"
8:30 AM to 12:00 PM
Michael Goodman, DDS
Removable Prostho, Code 670
4 Participation Credits
NOTE: Course credits are doubled after case presentations are made the following session
April 29th – 30th, "Marketing and Anesthesia Pain Management"
Sat: 1:00 PM – 5:00 PM
Sun: 8:30 AM – 5:00 PM
Kevin Croft, DDS
Anesthesia and Pain Management, Code 340, 12 Participation Credits
Electives, Code 130, 4 Lecture Credits
April 28th, "Clinical Realities and Considerations for Aesthetic Zone Implant Therapy"
Course Description:
In the partially edentulous patient, achieving functionally acceptable treatment outcomes is often realized.  However, when tooth replacement is required in the aesthetic zone, the additional challenge of meeting both patient and clinician aesthetic expectations may prove to be an exponential one.  The purpose of this presentation is to discuss the literature and clinical realities of dental implant therapy and complications and how we can apply what we learn toward improved aesthetic zone treatment planning and clinical procedures.
Upon completion of this presentation, participants should be able to:
Have an improved understanding of dental implant treatment planning in the aesthetic zone.
Understand common complications and pitfalls, including abutment selection and cementation challenges.
Discuss provisionalization and immediate provisionalization alternatives.
Discuss current workflow utilizing guided surgery to help achieve improved outcomes.
Biography:  Aldo Leopardi, BDS, DDS, MS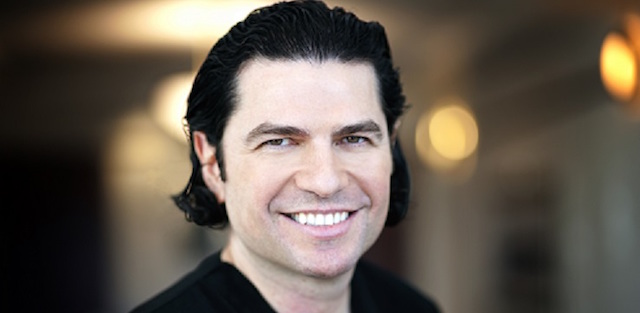 Dr. Leopardi received his undergraduate dental degree from the University of Adelaide,
South Australia, in 1984. He enjoyed private practice as a general dentist in Adelaide,
Australia, for several years prior to receiving his specialist training and Masters Degree
in combined fixed, removable and implant Prosthodontics, at the University of North
Carolina, at Chapel Hill, in 1993.
At Chapel Hill, he also taught Fixed Prosthodontics as a Clinical Assistant Professor.
Upon return to Australia, he began a successful Prosthodontic private practice in the
Gold Coast region of Queensland, Australia.
In 1996, he joined the Prosthodontic faculty at the University of Detroit Mercy (UDM),
Michigan, where he also obtained his American DDS degree.
In 1999, after 15 years of combined academic and dental practice, Dr. Leopardi resumed private practice limited to implant, fixed and removable Prosthodontics in
Denver, Colorado. Today he lectures nationally on subjects involving fixed, removable and implant dentistry, and is involved in clinical research.
April 29 th , 8:30 AM – 12:00 PM; "Equipoise: Removable Restorative Solutions for Today's Dentistry"
Course Description:
A thorough and comprehensive examination of biomechanics in removable restorative design. The Equipoise System and philosophy insures the dentists and patients, a predictable successful prosthesis by directing forces along the long axis of the tooth designed to strengthen the periodontal structures while protecting and preserving the abutment teeth. You will observe how versatile the Equipoise system is with existing dentition, conventional and precision designs and as an excellent solution with implant supported Equipoise C&L attachments.
Educational Objectives:
Filling an important area in your practice with a proven complete design system.
EQ Implant tooth borne solutions consistent with physiological movements.
Single crowns for free-end saddle design.
How Equipoise is a minimally invasive technique.
How crucial stability is for success with RPDs.
The importance of guide planes on existing dentition cases.
Bite raising solutions that are practical and affordable.
DIDACTIC (short version): Comprehensive Examination of Biomechanics in RPD Design
CLINICAL CASE STUDIES
This segment will show you numerous case studies on the many usages and versatility of the Equipoise system. You will see how to take on the most difficult case scenarios including perio- cases, difficult tooth configurations, Equipoise with implants, single abutments for free-end saddles and much more! If time permits, there will be a hands on group design participation
Conclusion: Attendees will learn how to effectively incorporate a time-tested, clinically proven design system to fill an important niche in their dental practice. The Equipoise System enables the dentist to replace missing teeth in virtually all design scenarios. You will learn how to take on challenging cases with confidence incorporating a philosophy of design which is simple, predictable, profitable and rewarding for you and your patients.
April 29th, 1:00 PM – 5:00 PM, April 30th;
"Marketing and Anesthesia Pain management
Block 1: Saturday PM
"Avocados, Sand Crabs and Toilet Paper: Modern Innovations for the Modern Dental Office"
Intended Audience: Dentists, Hygienists, Office Managers and Assistants
Dentists will ALWAYS be most productive by doing dentistry. No gimmicks, services, tertiary products or other efforts will ever change that. But dentists and their teams MUST be aware that they will plateau, both in production and professional satisfaction, unless they utilize some kinds of adjunctive approaches. Traditional options to dentists have included expanding skill sets, bringing on associates and pursuing real estate.
This lecture focuses on two intriguing, modern adjuncts which only recently have become available:
For-Profit, Philanthropic Dentistry? Really?
This new millennium has ushered in a "by dentists, for dentists" patient-care option. It entails providing philanthropic dentistry in ways that (1) adds patients, (2) generates more revenue per patient, and (3) lowers overhead all at the same time. Dentists can now provide full-fee dentistry in profit-generating yet entirely philanthropic areas in their own practices to their own patients made possible by non-profit dental organizations and loosely-affiliated, independent dentists nationwide.
Growing and Sustaining a Dental Practice in the "Post-2016 Era."
In the 1980's computers changed the world. In the 1990's the internet changed computers. Around the year 2000 Google changed the internet. Then, in 2016 Google changed the internet…again…
Most dentists avoid fighting for that top spot online because it was so expensive, cumbersome, and required tremendous and ongoing attention and TLC. Further, it was not always effective as a practice builder. Now, fighting (and paying) for the top internet search spot has become somewhat obsolete.
With the onset of the local search algorithms and a number of other products and features, a dentist can leverage the internet like never before, with less investment than ever before, and with less "hands-on" effort than ever before. These changes available in the "post-2016 era" are most certainly in the favor of dentistry, and dentists who are aware and utilize them have significant advantages. 
Block 2: Sunday AM
"Conscious Sedation and other 4-Letter Words"
Intended Audience: Dentists, Hygienists, Office Managers and Assistants
Pain and anxiety management has been a component of dentistry longer than any other profession. It was dentists who invented general anesthesia and sedation. We were using these modalities for 40 years before local anesthesia was even being tested on frogs eyes in research labs, let along for clinical care on humans. Even G.V. Black gave lectures on sedation more than a hundred years ago.
Yet dentistry continues to have a love-hate relationship with sedation. The first demonstration of nitrous oxide was called a "humbug" and Wells was initially dismissed in disgrace. The media tends to jump on dentists with more ferocity than any other professional group when a negative clinical outcome occurs. Some ill-informed groups consider dentists to be second-tier sedation providers. Yet all along the way we have innovated, been leaders in patient care, expanded the limits of conventional thinking and made the practice of sedation and anesthesiology better, safer, and more affordable.
The last 10 years has seen an explosion in these efforts. They have produced not only a great expansion access to higher levels of care and better education, but they have also created tremendous changes in the actual administrative techniques and modailties of managing pain and anxiety in dentistry. A short list of such developments include the establishment of the American Dental Board of Anesthesiology, National CODA-Accreditation of Dental Anesthesiology Residencies, Publication of multiple ADA advocacy statements on sedation in dentistry, the ADA's passing of resolution 37, and the creation of the American Dental Specialties Board. Some have hailed these developments as ground breaking and positive. Others have called them "ill-conceived" and "lacking scientific basis."
This lecture focuses on how these changes affect the clinical dentist's approach to sedation and pain/anxiety management. It also outlines current trends and gives a forecast as to what to look for in coming months and years.
Biography:  Kevin Croft, DDS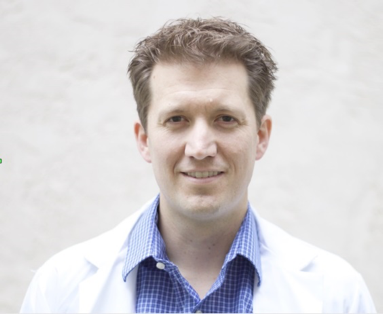 Kevin Croft, DDS is an "outside-of-the-box-thinking-dentist" who strongly advocates for dentists and dental patients across the board. He graduated magna cum laude from the University of Utah in 2006 and received his DDS from SUNY-Stony Brook in 2010 where he ranked in the top 10 in his graduating class, facilitated the creation of a senior selective in dental anesthesiology and was awarded the Kilimitzoglou/Schein Pioneer in Dentistry Award.
He subsequently completed a hospital-based, CODA-Accredited residency in Dental Anesthesiology, started a private practice managing pain and anxiety, became a diplomate of the American Dental Board of Anesthesiology, was hired as an adjunct professor at the University of Utah Dental School, founded Dentinomics: A Dental Continuing Education Company and continues to serve on various committees and in various volunteer capacities.
Most recently Dr. Croft founded Caring International Non-Profit: an organization focused on paying dentists their full-fees to treat low-income, special needs, underserved and others in need. Dr. Croft resides in Utah with his wife and their four children. He enjoys distance mountain running and anything outdoors with his family.