When:
July 26, 2019 @ 8:30 am – July 27, 2019 @ 12:30 pm
2019-07-26T08:30:00-04:00
2019-07-27T12:30:00-04:00
Summer MasterTrack
featuring
"Healthier, Faster and More Predictable Direct Rehabilitation Using Supra-Gingival Techniques"
July 26, 2019: 8:30 AM – 5:00 PM
Followed by MasterTrack Community Social
July 27, 2019: 8:30 AM – 12:30 PM
12 CE Credits, Code 250 (Operative) or 780 (Esthetics)
Mid-Atlantic Center for Advanced Dental Study
1207 Volvo Parkway
Chesapeake, VA
Room Block Reserved at The Westin Virginia Beach Town Center,
located 20 minutes from the beach and 20 minutes from the course
AGD Dentists: $700
*Register for the Spring, Summer and Fall Courses for $2,000*
Non-Member Dentists: $900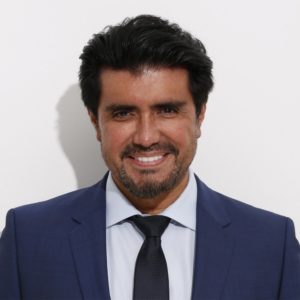 Luis Ruiz, DDS
Dr. Ruiz is the Director of the Los Angeles Institute of Clinical Dentistry and Course Director of numerous CE Courses at University of Southern California (USC). He is an Honorary Clinical Professor at Warwick University in England and a member of the editorial board for Dentistry Today.  He is also an Associate Instructor at Dr. Gordon         Christensen PCC in Utah and independent evaluator of dental products for CR (CRA). Dr. Ruiz has been named as one of the "Leaders in CE 2206-2019" by Dentistry Today.
Dr. Ruiz has published several research papers as well as many clinical articles on adhesive dentistry, occlusion and esthetic dentistry. He regularly lectures at all major dental meetings, nationally and internationally.
Course Description:
In this dynamic lecture, which includes powerful visuals & videos, Dr. Ruiz, a researcher and real practicing clinician, demonstrates breakthrough techniques which will make adhesive restorative dentistry easier, faster and more predictable than ever before.
Targeted to the practicing clinician who is interested in providing his or her patients with the healthiest, high-quality, evidence-based adhesive dentistry techniques specially designed to keep restorative margins above the gum: Supra-gingival dentistry. The techniques taught in this lecture can be applied to anterior, posterior, direct and indirect restorative and esthetic dentistry.
 Learning Objectives: 
Analyze a 15-minute Class II direct composite technique
Discuss reasons why patients want supra-gingival dentistry, and how it will grow a practice
Examine direct composite full mouth rehabilitation technique
Thoroughly discuss adhesive systems and describe how to be successful with them.
Demonstrate the breakthrough supra-gingival enamel preservation technique
Demonstrate a 10-minute veneer preparation technique