When:
June 15, 2018 @ 8:30 am – June 16, 2018 @ 12:30 pm
2018-06-15T08:30:00-04:00
2018-06-16T12:30:00-04:00
Where:
Mid-Atlantic Center for Advanced Dental Study
1207 Volvo Pkwy
Chesapeake, VA 23320
USA

Summer MasterTrack
June 15 – 16, 2018
June 15, 8:30 AM – 5:00 PM
June 16, 8:30 AM – 12:30 PM 
Mid-Atlantic Center for Advanced Dental Study
1207 Volvo Pkwy
Chesapeake, VA 23320
$700 Members
$900 Non-Members
Pediatric Dentistry for the GP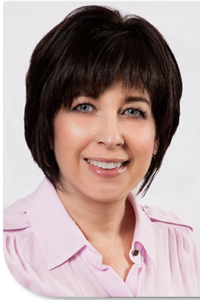 Carla Cohn, DMD
12 Participation Credits, Code 430
*Course credits may be doubled following case presentations at the next session

This course will give you practical points on how to treat your little patients well.
Restorative treatment options and their clinical indications will be presented.
Indications and applications of a variety of dental materials and procedures in anterior
and posterior teeth will be demonstrated, including resin infiltration, pulpotomy
procedures and full coverage aesthetic options. Behavior management, local
anesthetic choice, special needs, anomalies, and pathologies will be addressed and so
much more. You've heard it before – treat your kids well and your practice will soar.
Course Objectives:
Use a variety of restorative materials
Learn efficient restorative techniques
Treat anterior and posterior decay aesthetically in the primary dentition
Learn to care for all different children and their parents empathetically, effectively and efficiently
Manage behavioral challenges, special needs patients and their parents
Recognize anomalies and pathologies
Pediatric Dentistry for the GP is a very practical clinical course. You will be shown the very best that children's dentistry has to offer. In this hands-on workshop we will learn about and experience:
Restorative and bioactive materials.
Appropriate treatment and material choices for special needs children
Aesthetic prefabricated pediatric zirconia full coverage restorations, proper diagnosis, preparation and placement and cementation recommendations.
Pulpal therapy diagnosis and treatment.
Minimally invasive resin infiltration – no anesthesia or drilling required.